Women in sport are turning heads in 2019, and they are being BOLD about it.
We take a look at why the world is tuning in to the phenomenon of female sports leagues this year, and at some of the achievements that have seen women holding the torch in professional sport and setting it on fire.
The 2019 FIFA World Cup saw the US Women's national team (USWNT) take home the trophy, as 23 top-of-their-game athletes dominated the tournament and made even bigger headlines for the perception of women in professional sport.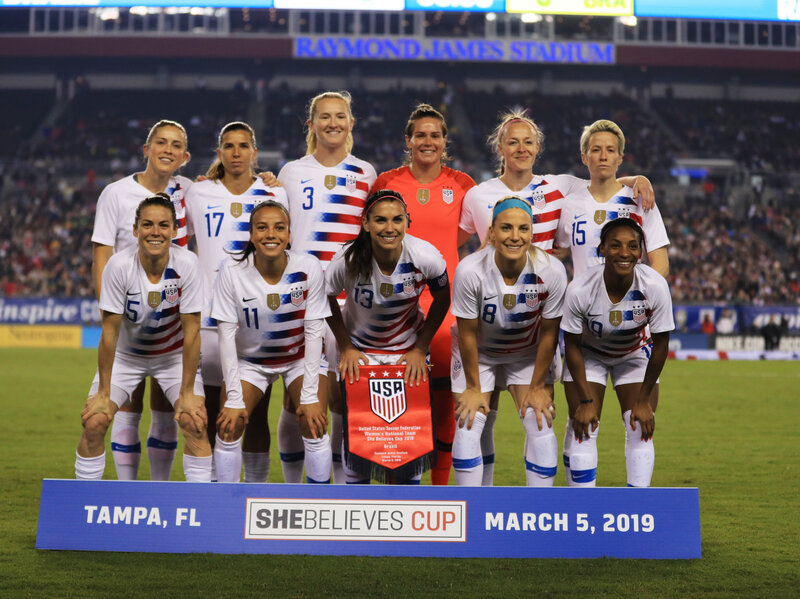 On International Women's Day in March, the entire team sued the U.S Soccer Federation for gender discrimination, and social media proved the effects of their courage.
During the competition the hashtag #EqualPay spiked five times, and a total of 28.1 million UK viewers alone tuned into the BBC to watch the final unfold.
As they took the stage and dominated the competition, their ferocity of spirit was matched by the eruption of the stadium, chanting for
'EQUAL PAY!'
Trophies are won every day, but few teams have the power to turn victory into social change and inspire a new generation of women – to be louder, and bolder.
In the world of e-sports Chiquita Evans became the first woman to be drafted into the NBA 2K League.
The reflection of women's sports leagues in e-sports mirrors the lack of support for the real thing and is finally giving a platform to female athletes who are now competing with men.
Selected by Warriors Gaming (run by Curry's Golden State Warriors), Evans is one of the 126 players who make between $33,000 – 37,000 per season.
There were no women in the first season of the multi-million-dollar video game series, and female participation in the highest level of e-sports has been a controversial issue for leagues and software publishers.
Evans now wants to take her success onto the court and see if she can do 'a real life shooting competition with Curry. See if I can shoot with the best.'
NBA's Seattle Storm co-owner Ginny Gilder spoke out in light of the success of the women's soccer team, praising the success of the women but relaying the uncomfortable truth that there is still a bigger issue to be remembered –
'the invisible and cultural bias against women professional athletes'.
The year 2019 has highlighted the drastic changes coming to women's professional sports leagues in the face of resistance but leaves us with the reminder that there is more to be done.